Dermatologist Recommended Face Moisturizer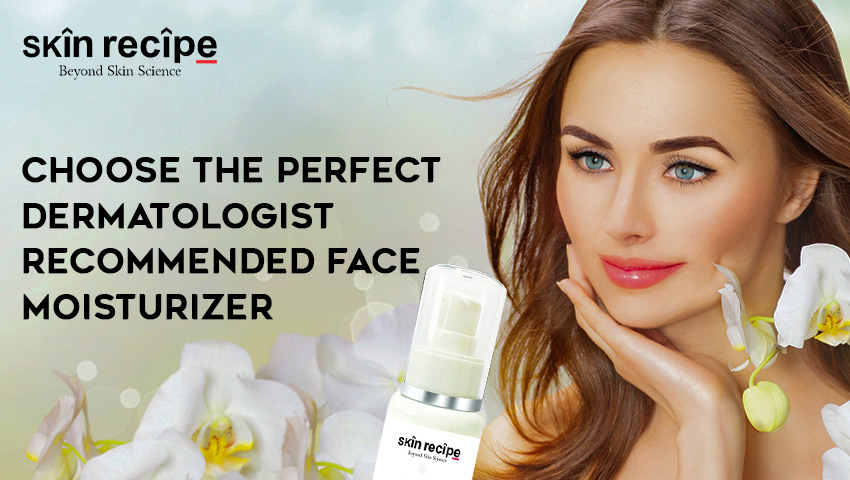 Dermatologist Recommended Face Moisturizer: To have an efficient skincare regimen, facial moisturizers are essential. These affordable yet powerful products aid in laying a solid foundation for skin that appears and feels moisturized, smooth, and healthy. However, moisturizers are not a universally applicable component of skincare, so picking the best one for a particular skin type might be crucial. Continue reading to find out how to choose a face dermatologist-recommended face moisturizer that maintains the skin's natural moisture barrier and best meets the specific needs of a particular skin.
Understand the Skin Type
The first step in choosing which moisturizer to include in the daily routine is determining the skin type. The primary categories are normal, dry, oily, combination, mature, and sensitive skin. All skin types benefit from frequent washing and moisturizing, but different components and moisturizing solutions best support each type's particular needs. Knowing about skin type can assist anyone in choosing a moisturizer that will maintain their skin's appearance and feel.
Choosing As Per Skin Type
Any daily skincare regimen should always contain a few essential items, such as broad-spectrum sunscreen, moisturizer, and a non-drying face cleanser. Facial moisturizers are essential items, and a dizzying array of alternatives are available. Fortunately, one can start by considering their skin type to help limit the selections.
Dry Skin
Skin that feels tight, itchy, rough, or even scaly may show dry skin. A soothing moisturizer that is carefully made to lock in moisture and avoid irritants is essential since common dry skin issues for this kind of skin include uneven skin texture, noticeable fine lines and wrinkles, and general dullness. In the morning, pick a moisturizer with SPF. Choose super hydrating moisturizers to aid in the gradual release of hydrating substances all night long.
Oily Skin
Oily skin types generally are more prone to issues including giant blackheads, acne scars, and unsightly shine. This results from the skin's overactive sebum production. The perfect moisturizer for those who have oily skin should be mild and non-comedogenic moisturizers recommended by dermatologists to prevent the glossy, greasy sensation. An ultra-light moisturizer can protect oily skin from the sun while leaving it feeling soft and smooth.
Normal Skin
Skin that is neither excessively oily nor too dry—is characterized as having normal skin. Common skin issues like acne and flakiness are typically not a problem for normal skin. Given that this skin type naturally has an excellent moisture balance, the ideal face moisturizer will concentrate on preserving the skin's hydration using thin compositions. Due to its non-comedogenic composition, lightweight, non-greasy texture, and gentleness, this moisturizer is a fantastic choice for normal skin and offers 24-hour hydration. Choose a moisturizer without sunscreen at night to aid the skin's natural healing mechanisms.
Combination Skin
People with mixed skin often have skin that looks oilier in some spots and drier in others, as the term indicates. This typically appears as increased oiliness and dryness around the cheekbones and T-zone (the forehead, nose, and chin). Light to medium-weight moisturizers that are versatile enough to meet the various demands of mixture skin is best for this skin type.
Many facial moisturizers like Skin Recipe, including rich creams made for dehydrated skin, gel-based formulae, and midday moisturizers with SPF. Regardless of the moisturizer one uses, these are excellent at giving the skin the much-needed moisture required.